To practice any art, no matter how well or badly, is a way to make your soul grow.
So do it!" ~ Kurt Vonnegut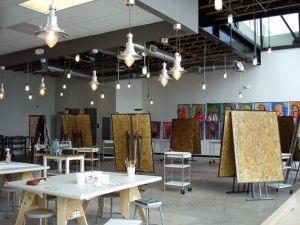 Come in and apply what you learned in class. Or experiment with a new idea. For just $15, you can come in and use the studio for up to 2 hours ($20 for 3 hours). No instruction or materials provided. Purchase paint and 20×30 canvas for an additional $5.
Reserve your time using the calendar below.