Logic will get you from A to B. Imagination will take you everywhere. ~ Albert Einstein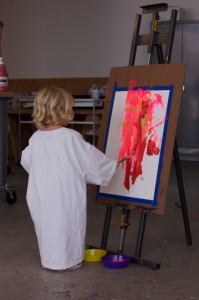 At SBAD, we believe young children have the advantage when it comes to art. They respond with absolute honesty and have no preconceptions about what things "should" look like. That's why so many artists including Matisse, Miro, Klee and Picasso looked to children's art for inspiration.
In the st•ART program, we embrace this innocence, encouraging children to try different things and find their own way, helping to build confidence and independence. All while having fun!
Class Schedule